Tennis
Top 10 in the US by USA Today
Top 50 Tennis Resorts in the world by Tennis Resorts Online
In 2019, The Club ranks #22 of the Top 100 camps by Tennis Resorts Online.
Play like a pro on our eight world-class hard courts and six USTA certified clay courts. League play, all levels of weekly games, weekly clinics and cardio tennis are ongoing with camaraderie at the forefront. Exciting tennis exhibitions with name players are held regularly for members.
The Tennis Center is located in the center of the resort and enjoys views of The Gardens.
See what Tennis Resorts Online has to say about the Horseshoe Bay Resort Tennis Experience here.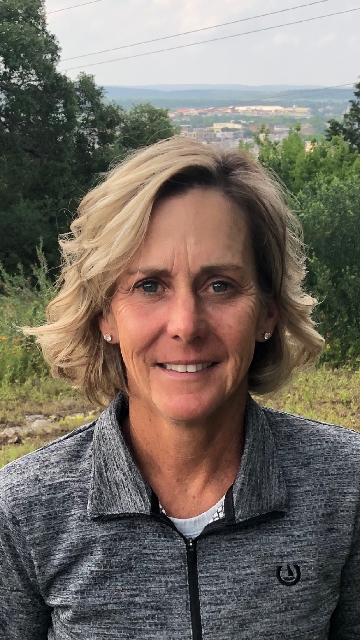 Meet Michelle Stallard, Director of Tennis
During her 12 year tenure at The Club at Horseshoe Bay Resort, Michelle has developed the resort's tennis program into one of the top destinations in the world. Prior to joining Horseshoe Bay Resort she served as Head Tennis Professional at Barton Creek Resort for 7 years and assistant coach for the University of Texas women's tennis team for two years. As a member of the University of Texas Lady Longhorns, she won four conference championships, qualified for the NCAA Tournament and earned GTE Academic All-American honors. As a top ranked junior, Michelle achieved the #1 ranking in the USTA Southern Section (7 states) and top 20 in the United States. Michelle holds a Bachelor of Science Degree from the University of Texas at Austin. She has achieved Professional Elite status, the highest rating from the United States Professional Tennis Association.